Multicast Routing on Cisco Routers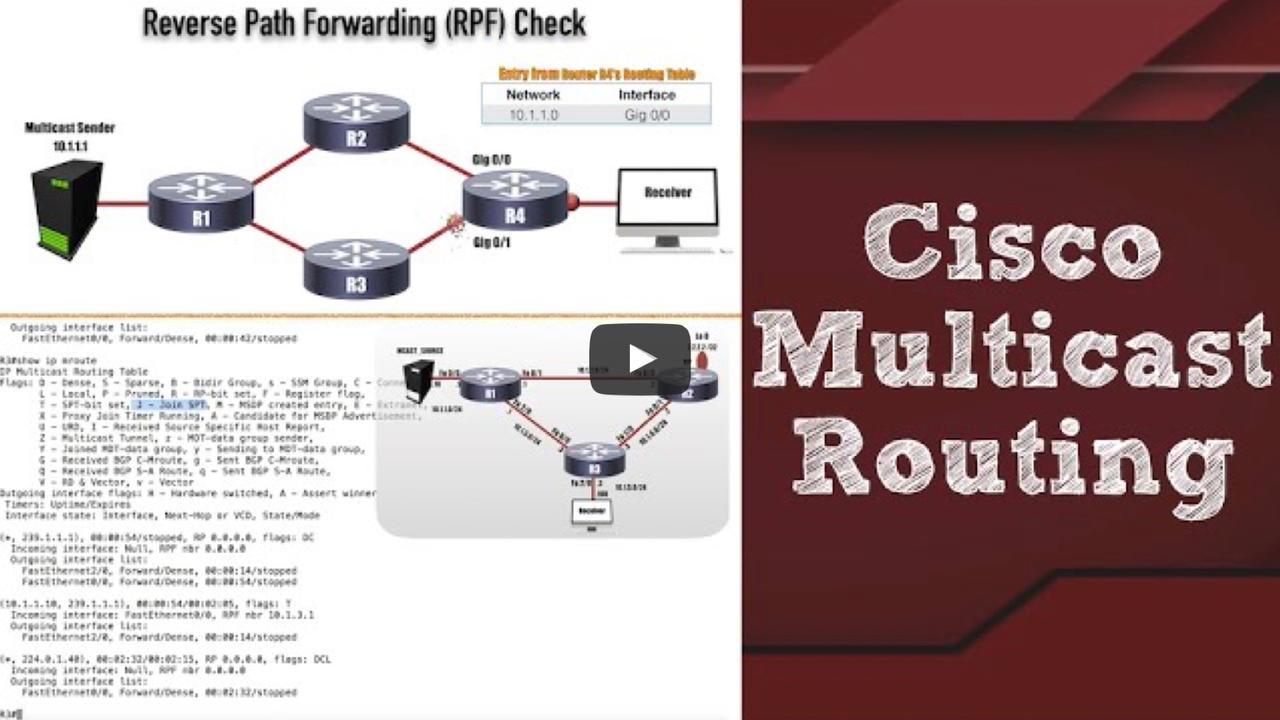 In this new video, you'll get a simplified, yet comprehensive, look at multicast routing on Cisco routers. This video is appropriate if you work with multicasting in the real world or if you're studying for your CCNA, CCNP, or CCIE Routing and Switching.
Some of the topics include:
The Benefit of Multicasting
IPv4 Multicast Addressing
IPv6 Multicast Addressing
Exercises: Constructing Multicast MAC Addresses
IGMP (versions 1, 2, and 3)
Reverse Path Forwarding (RPF) Check
PIM Dense Mode
PIM Sparse Mode
Live Demos (PIM-DM, PIM-SM, & Auto RP)
Enjoy the video!
Kevin Wallace, CCIEx2 (R/S and Collaboration) #7945, CCSI 20061
If you enjoyed this article, you might also want to subscribe to my podcast:
iTunes: http://kwtrain.com/podcast